3 Factors to Consider When Renewing Your Dental Coverage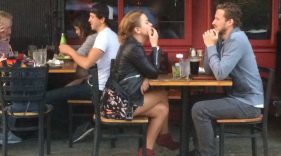 Now that we're approaching the middle of the year, it's time to evaluate how your dental benefits (or, lack of coverage) is treating you. Here are three things to consider before open enrollment:
1. Your near future.
Weddings, babies, changes in employment, and new living situations are all life changes that may require changes to your benefits. Whatever is happening in your immediate future, make sure your dental plan is able to match.
If any of these events are happening sooner rather than later, you may qualify for a special enrollment period (generally 30-60 days after a qualifying event).
2. Your current health.
As we age, our teeth require extra care, which may require extra visits to the dentist.
Certain health conditions, like cancer and diabetes, also can affect dental health. If you or a family member were recently diagnosed, you may consider a plan that provides extra coverage.
3. Your monthly costs.
Because dental benefits focus on preventive care, they are designed to save you money. But some plans may make more sense with your health and budget.
Consider your lifestyle and health compared to how much are you're spending on annual dental treatment. Depending on the answer, it may be time to reconsider your deductible vs. premium costs.
Considering a new plan? Take a look at your options here and feel free to contact us with any questions.
Comments
comments
Tweets
Poll
Loading ...
Categories
Archives
DD Wisconsin Blog
delta
delta blog
Delta Dental
delta dental blog
Delta Dental of WI
delta dental of wisconsin
delta dental of wisconsin blog
dental benefits
dental blog
dental health
dental insurance
oral health
Wisconsin
wisconsin blog