Is Activated Charcoal Safe for your Smile?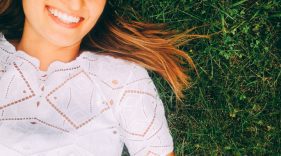 The teeth whitening trend has turned black, thanks to activated charcoal. And between brushes and pastes, brands are marketing charcoal as a miracle mouth product.Take a look at the science behind the trend:
What it is
Activated charcoal is different from the kind you throw on the grill. Charcoal becomes "activated" when high temperatures are mixed with gas. This combination causes it to expand and become porous, trapping the impurities around it.
What evidence exists
Activated charcoal has been used in emergency rooms to help with patients that may have overdosed or accidentally ingested hazardous chemicals. More than 50 published studies have examined the use of activated charcoal in ERs. The American Academy of Clinical Toxicology emphasizes that it should not be used routinely for poisoned patients but only for certain types of overdoses and only if it can be administered within an hour of ingestion.
While there are no published studies on charcoal used for whitening, there is one unpublished experiment presented at a dental conference that noted charcoal powder could become embedded in cracks or small holes in the teeth-doing the opposite of whitening.
What we know
Manufacturers claim their charcoal-containing toothpaste and toothbrushes can "kill microbes and absorb gasses causing odor." This claim has yet to be tested, as research is still ongoing.
We do know that charcoal is abrasive. If it's too rough on teeth, the product can prompt pearly whites to look more yellow than before. Strong substances can wear away enamel and expose dentin—the softer, yellowish layer of a tooth.
Play it safe
Its effectiveness has failed to be proven and the safety of charcoal whitening products is a big question mark.
When considering new dental products, remember to look for the ADA Seal of Acceptance. When you see it, you can be sure the product inside has been scientifically evaluated to be safe and effective.
Comments
comments
Tags:
Tweets
Poll
Loading ...
Categories
Archives
Latest Posts
DD Wisconsin Blog
delta
delta blog
Delta Dental
delta dental blog
Delta Dental of WI
delta dental of wisconsin
delta dental of wisconsin blog
dental benefits
dental blog
dental health
dental insurance
oral health
Wisconsin
wisconsin blog