FAQ: The Lifespan of Sealants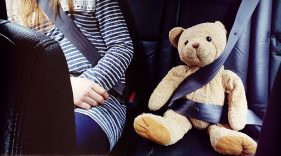 Dental sealants are thin plastic coatings that protect against plaque. Applied to back teeth, sealants fill and seal the deep grooves to keep decay out of hard-to-reach areas. But what is the lifespan of a sealant, and how can it be maximized? Here are answers to some commonly asked questions:
1. How long do sealants last?
Though everyone is different, sealants can last up to 10 years.
2. What factors can affect the lifespan of sealants?
Because sealants are applied to the chompers that chew, teeth grinding and bite patterns play a part. And even though sealants don't require a restricted diet, consumption of sticky and/or crunchy foods may shorten their longevity. Acidic food and drink, like pasta sauce and soda, can also cause the coatings to break down faster. According to a 2012 study by the Clinic for Preventive Dentistry sealants repeatedly exposed to acids show more wear and tear than those without acid contact.
3. How do sealants break down?
Over several years, sealants will naturally wear away. Considering the exorbitant amounts of pressure back teeth endure from daily eating and chewing, it's surprising sealants stay strong for so long!
4. Do sealants require maintenance?
No additional appointments are necessary since sealants are checked during regular dental exams. Don't worry if portions of a sealant have fallen out of place—the dentist and hygienist can reapply if needed.
According to the Community Preventive Services Task Force findings, school-based sealant programs have reduced the incidence of tooth decay by 40-60%. Thanks to sealants, small smiles can grow to last a lifetime.