What Influences Your Dental Benefit Costs?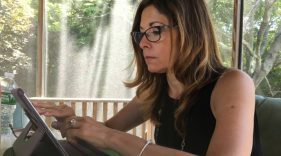 Dental benefits can be complex – monthly premiums, annual maximums, deductibles, and more leave you with a lot to consider. But one thing's for sure – oral health is an essential part of a healthy lifestyle. And you are more than twice as likely to visit the dentist regularly when you have dental benefits.
Costs can vary for a couple of reasons:
Consider:
One of the easiest ways to help control your out-of-pocket costs and get the most resource from your dental benefits is by visiting a network dentist. As you work to understand your coverage, you'll want to know the answers to two key questions:
Which Delta Dental plan do I have?
Most customers have Delta Dental PPO, Delta Dental Premier or Delta Dental PPO plus Premier plans. For these plans you can choose any dentist you wish, though there are advantages to choosing a Delta Dental network dentist.
Is my dentist in the Delta Dental network?
Most of our plans offer access to either our Delta Dental PPO or Delta Dental Premier networks, and often both. Accessing our Delta Dental PPO network offers the lowest out-of-pocket fees and the richest benefits, while visiting a dentist in the Delta Dental Premier network also offers discounts and protection from additional billing, with the benefit of a larger selection of dentists. If you choose to visit an out-of-network dentist, you may be subject to higher fees and required to submit claims yourself.
Knowledge is power! The more you know, the easier it is to make the most of your dental coverage. Log into your account to view your plan specifics.
Comments
comments
Tweets
Poll
Loading ...
Categories
Archives
DD Wisconsin Blog
delta
delta blog
Delta Dental
delta dental blog
Delta Dental of WI
delta dental of wisconsin
delta dental of wisconsin blog
dental benefits
dental blog
dental health
dental insurance
oral health
Wisconsin
wisconsin blog