Women's Oral Health Timeline [INFOGRAPHIC]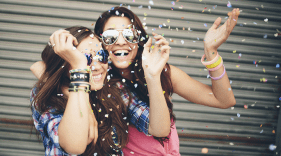 Throughout womanhood, you may experience a number of hormonal changes—many of which can lead to an increased risk for oral health issues.
Learn about the 3 life stages that can affect your dental health:

If you notice any of the above issues, talk to your dentist. Preventive care, such as brushing and flossing, in addition to regular dentist visits, are important to maintaining a healthy mouth.
Learn more about oral health during pregnancy:
Learn more about aging:
Comments
comments
Tweets
Poll
Loading ...
Categories
Archives
DD Wisconsin Blog
delta
delta blog
Delta Dental
delta dental blog
Delta Dental of WI
delta dental of wisconsin
delta dental of wisconsin blog
dental benefits
dental blog
dental health
dental insurance
oral health
Wisconsin
wisconsin blog