3 Ways to Reverse Gum Disease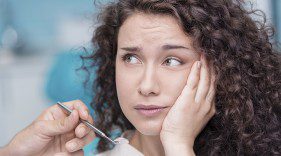 Although gum disease can be easily avoided, it's still one of the most common oral diseases affecting adults in Wisconsin.
In its early stages, gum disease (gingivitis) can cause bleeding gums, tooth sensitivity and chronic bad breath. Later stages (periodontitis) can increase the risk of heart disease and tooth loss. In fact, a 2010 report showed that 25% of Wisconsin adults between the ages of 35 and 44 have lost at least one tooth due to gum disease.
The effects of gum disease can be reversed if it's caught early enough. Besides maintaining a thorough brushing and flossing routine, here are three more tips that can help:
1. Change Toothbrushes
Worn out bristles don't clean your teeth effectively and can leave harmful bacteria in the gum line. The ADA recommends changing your toothbrush every 3 – 4 months.
2. Quit Smoking
Smoking not only causes gum disease, but tobacco use can negatively impact other gum disease treatments. Here are some resources to help you quit.
3. Leave it to a Professional
A professional dental cleaning removes plaque that routine at-home brushing and flossing can't reach. Depending on the severity of gum disease, a process called scaling and root planing may need to be performed in order to remove tartar and plaque from above and below the gum line.
Once you're able to reverse the symptoms of gum disease, it's important to prevent it from coming back. Follow these tips to ensure your smile stays healthy, happy and gum disease-free.