Kids Continue to Miss School Because of Dental Problems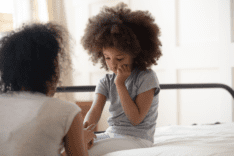 Every year kids miss valuable school days due to dental problems, and end up spending time in the dentist's chair instead of their desk chair. The dental health of children is critical for their overall health and well-being. When it isn't properly cared for, poor dental health can impact important parts of a child's development.
Dental problems and daily life
When anyone, adult or child, experiences pain or discomfort in the mouth, it impacts their ability to function. They may experience:
Decreased ability to concentrate due to pain
Decreased self-confidence from an unhealthy smile
Lower school/work attendance rate because of dental appointments
Decrease in their school/work performance
Change in ability to speak correctly
The dental health of children in school
Dental problems can lead to children missing partial lessons or entire days of school. Recent studies have found that 30% of children ages 6-12 missed school due to dental problems. This refers to treatment that is past preventive care and does not include regular bi-annual dental appointments. Children in the United States missed over 9,000,000 school days in 2016 due to dental issues—that's an alarming number!
The dental health of children is vital to their development. Parents admit that it's harder to get their kids to brush and floss than it is to have them do their homework or make their bed. Starting good oral health habits now will lead to a healthier smile throughout your child's life.
Here are some tips to encourage your school-aged children to partake in oral health routines: