Navigate the Medicare Dental Dilemma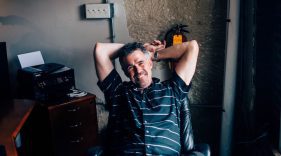 Emotions run high for pre-retirees. While the thought of retirement can be exciting because it means no more work, it can also be daunting for those who lose benefits.
Medicare doesn't cover dental procedures, care, or devices. Medicare will only cover it if it's required as part of an overarching medical treatment or procedure.
Here are three ways to be proactive about your dental care before you retire:
1. Complete your care now.
Neglecting dental care now can lead to larger health issues down the road. Many medical emergencies happen unexpectedly. Fortunately, you can help control your dental health. Brush and floss daily and see the dentist for regular checkups.
2. Consider alternatives.
Though Medicare doesn't cover dental, there are other options. Medicare Advantage plans typically offer hearing, vision, and dental coverage. These plans aren't right for everyone, so look at your state's offerings to see what's best for you. Or consider a standalone dental plan that will provide additional insurance coverage.
3. Develop a plan.
Less than one in six pre-retirees have ever attempted to estimate healthcare costs during retirement, according to a report by Merrill Lynch. Developing a budget will help you plan ahead and determine which dental plan is best suited for your needs. If you feel stretched beyond your means, add these low-cost dental resources to your list.
Plan now for a stress-free and healthy retirement.
Comments
comments
Tweets
Poll
Loading ...
Categories
Archives
DD Wisconsin Blog
delta
delta blog
Delta Dental
delta dental blog
Delta Dental of WI
delta dental of wisconsin
delta dental of wisconsin blog
dental benefits
dental blog
dental health
dental insurance
oral health
Wisconsin
wisconsin blog