The Cavity After Christmas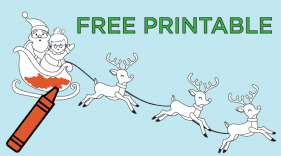 Winter break is a time to spend with family, celebrate the holidays, and take a break from school. Although watching holiday films and baking cookies (and eating them) is a highlight of the break, there is still time for a little festive learning.
Use our free Christmas activity printable to teach your child the importance of brushing teeth before bed during the holidays, and all year long.
Oral Health Focus | Free Christmas Activity Printable